Introducing our innovative biotech company from France (Marseille), specialized in the microencapsulation of active ingredients derived from natural sources.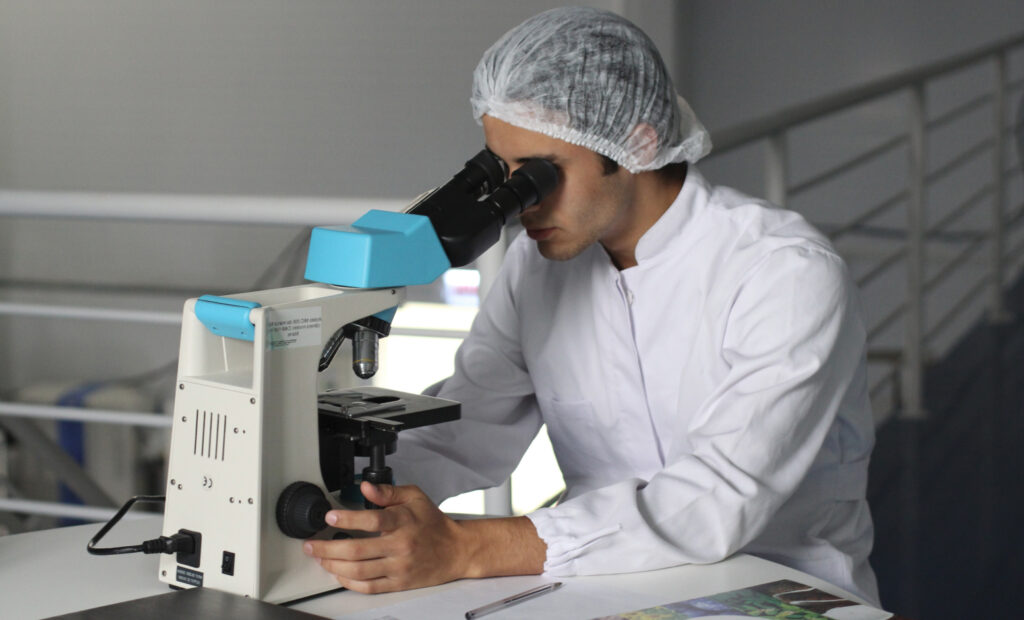 We are at the forefront of the industry, utilizing cutting-edge technology to bring new features to fabrics. Our microencapsulation process allows us to encapsulate active ingredients in tiny particles, providing controlled release and enhanced performance. By using natural sources, we ensure that our treatments are environmentally friendly and sustainable, while still delivering exceptional results. Our team of experts has extensive experience in the field of biotechnology, and we are dedicated to bringing our clients the highest quality products. Our technology can be applied to a wide range of fabrics, including clothing, bedding, and even medical textiles. We pride ourselves on our commitment to customer satisfaction, and we work closely with our clients to ensure that our products meet their specific needs. Our microencapsulation technology can be customized to deliver a variety of benefits, such as moisture management, odor control, and even insect repellency.
Proneem is dedicated to providing innovative solutions that enhance the performance and sustainability of textiles. Join us in revolutionizing the industry with our microencapsulation technology, derived from natural sources.
All Proneem technologies are DEVELOPED and PRODUCED in France.
Patent obtained for PRONEEM: The technology for the encapsulation of natural Neemo
Launch of Proneem® anti-mile technology, the first process and
the first success
PRONEEM® becomes an own-brand product at CARREFOUR and LA REDOUTE which are the leaders of bedding articles in France.
Membership of the International Down
and Feather Bureau (IDFB). An international association created in 1952.
Partnership with the Savon de Marseille factory for the development of the ECO-DUVET® product and with the Olnica company for the creation of the tracability and
control system. DNA Textile®
The biocide range: PRONEEM®. SANTEOL® aod ESSENTIAL® confirm their Oeko-Tex Standard 100 certification. the international standard for safety in the textile industry
Deposit of the Marketing Authorisation (MA) folder for PRONEEM technology to ECHA (Europe an Chemicals Agency)
under of the Biocidal Products Regulation
Internalisation of laboratory and industrial site
Opening up of new markets : cosmetics, outdoor and apparel
Opening up of office in China
Getting the Marketing Authorisation (MA) for PRONEEM® technology. only anti-dust mites technology for bedding products to be granted
First finished product commercialized : Block Bedbugs. prevent solution against bedbugs
Launch of VIRAL STOP® : revolutionary antiviral textile treatment with proven efficacy on SARS-CoV-2 virus, Covid-19 causing virus.
Opening of a PRONEEM subsidiary in South Korea
Launch of VIRAL STOP® fished products : masks treated with VIRAL STOP® and VIRAL STOP® textile sprays
Opening of our factory 4.0 with 1400m2 dedicated to research, development and production of PRONEEM®.
At Proneem, we are proud of our worldwide growth
References
in the purchasing
organisations
Of annual itcome
allocated to Research and Development
Countries
where
Proneem operates
We are in thousands of products
Our collaborations are as powerful as our solutions